Closer to your nature, in the middle of Leidse Hout
Yoga in the prettiest green place in Leiden. Idyllically hidden in the middle of the Leidse Hout urban forest. 7 days a week we offer a varied schedule for all Yoga levels in Leiden. Feel welcomed in our cozy studio, in the fresh air, online or privately. Our warm and experienced team of teachers will guide you back to your nature with dedication.
Why Yoga with us in Leiden?
"Yoga isn't about self-improvement, it's about self-acceptance." – Gurmukh Kaur Khalsa
Yoga is a physical, mental and spiritual discipline that originated in ancient India. It includes the practice of physical postures, breath control and meditation. The benefits of yoga are many and diverse, making it a great choice for anyone looking to improve their overall health and well-being.
Overall, yoga is a holistic practice that can benefit the body, mind and soul. Whether you are new to yoga or have been practicing yoga for years, there is always something to learn and discover. So why not give it a try? Your body and mind will thank you.
Improved Flexibility: Yoga includes exercises and poses that can help increase flexibility and range of motion.

Increased Strength: Yoga can be quite challenging and help build strength in the muscles and core.

Stress reduction: The combination of physical activity and breathing can help reduce stress and promote relaxation.

Improved Balance: Yoga requires balance and coordination, which can improve these skills over time.

Improved cardiovascular health: Some types of yoga, such as vinyasa flow, offer training that can improve heart health.

Improved Mental Clarity: The focus and concentration needed in yoga can help improve your clarity and increase mindfulness.
Purchase your lesson card first
Easily book your lessons, purchase your membership or lesson card and get access to:
Your personal schedule
Your booked classes
Our online community
Halfjaarprogramma
6 vrijdagavond sessies
Start 17 februari 19-22
Vrouwenkracht:
de reis naar jouw intuitie
Workshop serie (of los te boeken)
Sessie 1 en 2 op 11 en 26 maart
Feel to Heal;
Biodynamic breathwork
Teaching what is inside you
Guido
Partner & mindfulness trainer
Jasmijn
Partner & yoga teacher
Nadine
Yin & Restorative Teacher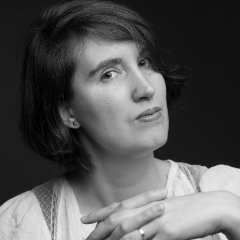 Yvonne
Yin, Hatha & Gentle Flow Teacher
Alice
Hatha, Vinyasa, Yin & Yang Yin Teacher
Anneke
Hatha Teacher
Eliese
Yin Teacher
Lena
Vinyasa Teacher